Banker Dave, Financial Domination, Cash Raping, Cash Rape, Wallet Rape, Wallet Raping, Forced Budgeting, Tributing, Tithing, Bill Adoption, Expense Adoption, Forced Pay Cuts, Financial Slavery, Consensual Blackmail, Muscle Worship, Cock Worship, Feet Worship, Shoe Worship, Pain, Pleasure, Chastity, Orgasm Control, Public Humiliation, Private Humiliation, Forced Intox, Forced Smoking, Forced Poppers, Verbal Abuse, Cock Ball Torture, CBT, Small Cock Abuse, Dehumanization, Feminization, Sissification, Submissive Training, Mental Mind Fucking, Glory Hole Whoring, Business Macrophilia, Boss / Employee Roleplay, Jock Locker Room Action, Naughty Hottie Next Door, Roleplay, Bank

I'm Dave... your not-so-friendly neighborhood banker! I work all day foreclosing homes and repossessing property from losers like yourself who can't pay their bills on time. Once I get off, I continue the fun by taking your hard earned cash and draining your spirit for my pure pleasure! One of NiteFlirt's most respected financial domination masters specializing in all manners of financial servitude.

BANKERVILLE

TRIBUTING OFFICE

Your tributes and tithes are spontaneous offerings sent to
me, spawned by your need to express your admiration
and devotion, as well as your need to be powerless over
your very soul. No doubt you spend time each day
looking at my photos and reading my every written word,
entranced by my beauty and wealth of financial
knowledge. You then feel the urge… the need, to express
yourself to me in the form of your tributes. Your heart
pounds as my power comes through the photos and the
words on the screen. Suddenly, you find that you cannot
wait any longer. With your hands quivering, you send a
Cash offering to me, a true tribute to my greatness. A
celebration of ME! It is a spontaneous act of worship.
Many of my boys have reported a sense akin to a
relentless panic growing inside them until they have
yielded to their
NEED
to worship me in this way. Reading
my writings and other random thoughts often brings on
the same experience…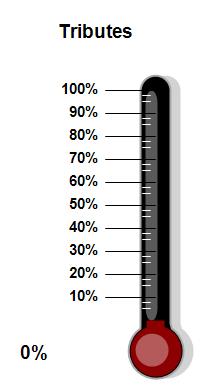 AVAILABLE TASKS


Submit a tribute to add to the financial reserves.


Check back often for new tasks and special surprises!