Banker Dave, Financial Domination, Cash Raping, Cash Rape, Wallet Rape, Wallet Raping, Forced Budgeting, Tributing, Tithing, Bill Adoption, Expense Adoption, Forced Pay Cuts, Financial Slavery, Consensual Blackmail, Muscle Worship, Cock Worship, Feet Worship, Shoe Worship, Pain, Pleasure, Chastity, Orgasm Control, Public Humiliation, Private Humiliation, Forced Intox, Forced Smoking, Forced Poppers, Verbal Abuse, Cock Ball Torture, CBT, Small Cock Abuse, Dehumanization, Feminization, Sissification, Submissive Training, Mental Mind Fucking, Glory Hole Whoring, Business Macrophilia, Boss / Employee Roleplay, Jock Locker Room Action, Naughty Hottie Next Door, Roleplay, Bank

I'm Dave... your not-so-friendly neighborhood banker! I work all day foreclosing homes and repossessing property from losers like yourself who can't pay their bills on time. Once I get off, I continue the fun by taking your hard earned cash and draining your spirit for my pure pleasure! One of NiteFlirt's most respected financial domination masters specializing in all manners of financial servitude.

BANKERVILLE

DOW JONES STOCK EXCHANGE

The Dow Jones Industrial Average, also called the
Industrial Average, the Dow Jones, the Dow 30, or simply
the Dow, is a stock market index, and one of several
indices created by Wall Street Journal editor and Dow
Jones & Company co-founder Charles Dow.

It was founded on May 26, 1896, and is now owned by
Dow Jones Indexes, which has its majority owned by the
CME Group. The average is named after Dow and one of
his business associates, statistician Edward Jones. It is an
index that shows how 30 large publicly owned companies
based in the United States have traded during a standard
trading session in the stock market.

It is the second oldest U.S. market index after the Dow
Jones Transportation Average, which was also created by
Dow.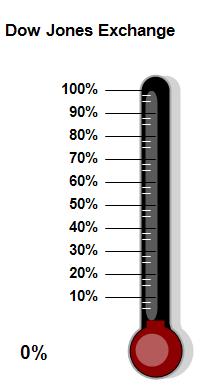 One of my all time favorite investment vehicles are publicly traded stocks. While
playing the stock market may not be a option for most people, for me, it represents
one of the best means of financial security and saving for my future.

While I wouldn't advise the general public to engage in high intensity day trading, I
on the other hand have it pretty much under control. I'm no Warren Buffet, but I can
hold my own.

I invest quite a bit of my own money in individual stocks, along with my 401K and
separate mutual funds. I also have segregated funds which I use for day trading...
and I've chosen to allow my loyal followers the opportunity to further my wealth by
purchasing additional stocks which I hold in my day trading portfolio. To prove how
much of a financial asset you are, you are encouraged to open your own trading
account with the First National Bank of Dave.

I, of all people, know the importance of diversifying my portfolio. Therefore, you can
further my personal wealth and assets by investing in these stocks. To the left you
will find all the stocks which are currently held in my portfolio.

With your trading account, you will be purchasing stocks readily purchased for my
own account. Through your account, you can make purchases of stocks based on
current prices and share will be added to your portfolio, which is in turn, my portfolio.

Unlike our traditional account where assignments and tasks are added on a regular
basis, the FNBD Stock Trading Account allows you to purchase stocks at will, when
you are financially able to do so, without the fear of repercussion due to account
inactivity.

Fees for this account are as follows:

There is a $20.00 fee for account creation. This is a one-time fee used to enable your
online trading account with the First National Bank of Dave.

There is a $5.00 / month account maintenance fee which will be applied to account
which have no new stock purchases within a calender month.

There is a $4.00 Market Trade Fee which is applied to each new order of common
stock, regardless if self initiated or broker assisted.

Lastly, there is a $5.00 Fee which will be applied to any purchase orders requiring
Broker assistance.

If you are ready to prove yourself as a financial asset to Banker Dave, click the
button below to pay your account fee and open your account.

BANKER DAVE
FIRST NATIONAL BANK OF DAVE

BANKER DAVE
FIRST NATIONAL BANK OF DAVE