Banker Dave, Financial Domination, Cash Raping, Cash Rape, Wallet Rape, Wallet Raping, Forced Budgeting, Tributing, Tithing, Bill Adoption, Expense Adoption, Forced Pay Cuts, Financial Slavery, Consensual Blackmail, Muscle Worship, Cock Worship, Feet Worship, Shoe Worship, Pain, Pleasure, Chastity, Orgasm Control, Public Humiliation, Private Humiliation, Forced Intox, Forced Smoking, Forced Poppers, Verbal Abuse, Cock Ball Torture, CBT, Small Cock Abuse, Dehumanization, Feminization, Sissification, Submissive Training, Mental Mind Fucking, Glory Hole Whoring, Business Macrophilia, Boss / Employee Roleplay, Jock Locker Room Action, Naughty Hottie Next Door, Roleplay, Bank

I'm Dave... your not-so-friendly neighborhood banker! I work all day foreclosing homes and repossessing property from losers like yourself who can't pay their bills on time. Once I get off, I continue the fun by taking your hard earned cash and draining your spirit for my pure pleasure! One of NiteFlirt's most respected financial domination masters specializing in all manners of financial servitude.

One thing that Banker Dave doesn't take lightly is
disrespect. Whether it is people who loiter through town
making requests and not fulfilling their obligations
afterward, or submissives who have engaged Banker
Dave's services only to flake out soon after... it isn't
tolerated what-so-ever!

Those who engage in such behavior are added to the
online deadbeat database. This database will make it
more difficult or impossible for you to engage with Banker
Dave or other online Doms who request access to this
information.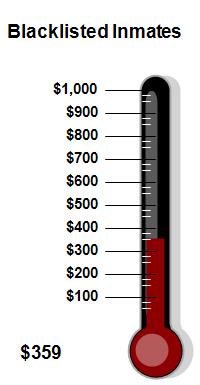 If you are unable to make purchases to Banker Dave via NiteFlirt, you are
on the blacklist. In order to be considered for removal from this blacklist
database, you may submit a request for parole by sending an email to
bankerdave@firstnationalbankofdave.com.

Fellow Doms may request a copy of this blacklist for $25.00 by clicking on
the blacklist icon to the left.